Tenzin Wangyal Rinpoche is a teacher of and writer about Tibetan Bon and Dzogchen. He is Tibetan and grew up studying in India. I have been reading his books avidly over the last month, with a couple more about to arrive from Book Depository. 
On a recent short retreat with my sister, I discovered his Awakening the Sacred Body. In this small book he teaches a series of Tsa Lung exercises from the Bon tradition. I was very excited to find them here because I had learned them on a three-month long retreat many years earlier, where they were only offered 'word of mouth'. Because I found them so useful I have been sharing them with students ever since.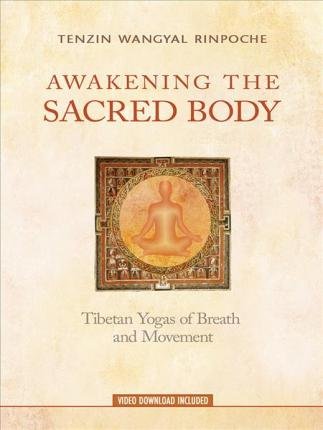 The Tsa Lung practices are presented by Tenzin as a way to purify the difficult emotions. This is the gift of this book for me. Using the breath, visualisation and movement at the different chakras, the difficult energies that manifest at these different energy centres in the body are cleared. 
The power of this practice is in developing the ability to clearly identify particular emotions and see how they manifest in the body, thoughts and mind states. They are manifested clearly and then released. The ephemeral nature of emotions is seen.
Through this practice the pranic energies or winds of the body are balanced and purified and the entire sequence takes about 30 minutes. What a wonderful way to start the day!
Tenzin writes for a western audience. His language is warm, engaging and very insightful. Even though his writing is simple, it is full of deep wisdom and love for humanity. Very highly recommended.