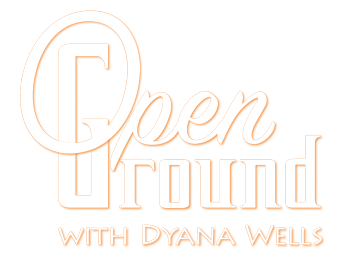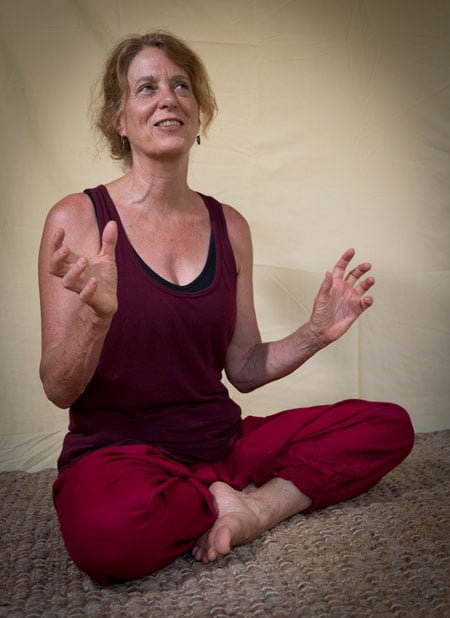 Dyana brings 30 years of investigation and teaching in Buddhist Philosophy, Yoga, Somatics, Kum Nye, and Anatomy & Physiology to her classes.
Dyana's new home is Raglan. She shares her deep commitment to the human journey, and supports others in their desire to live from a good heart in the midst of daily activity.
---
Open Ground classes
increase your strength, fitness and vitality

cultivate awareness, concentration and enthusiasm

free yourself from unwanted tension and confusion

enjoy a full, more creative life
Stay connected for 2022. Sign up below for our friendly newsletter.
Somatics Weekly
Join Dyana Wells in movement classes on Thursday mornings, 9:30-10:45am.
Relearning Healthy Movement
These gentle movement classes use simple exercises done with attention and enthusiasm to break down inflexible, rigid movement restrictions and allow the brain to create more freedom and integration in our movement.
The exercises are based on new findings from neuromuscular research and are used to guide students to somatic intelligence and ease. After a few lessons you will be moving with less pain, less effort and more pleasure.
In these classes we will make friends with our bodies, we will learn how to relax while moving, to pay attention and be interested in our movement, and to listen rather than control. We all know how to move gracefully. We just need to get out of the way and allow this to happen.
Suitable for sports people, yogis, older people, anyone wanting to regain their full range of movement, to move in a natural stress-free way, and to become pain free.
Many modern diseases are rooted in contracted, restricted movement. Because we aren't conscious of what our bodies are doing we can't bring about the changes needed to restore health. It isn't difficult.
Somatics is a skilful way of learning how to do this.
Thursday mornings, 9.30-10.45am, starting September 1st (following the school terms).
Kum Nye Weekly
Join Dyana Wells 

for Kum Nye classes – times to be advised.
Kum Nye means 'inner massage'. These practices start with slow movements followed by a period of stillness either sitting or lying down.
The focus is on the sensations of breathing and movement, as well as the experience of inner and outer space. As the mind settles on sensation it is able to refine itself and connect with more subtle feeling tones.
These feeling tones can move through the body to promote relaxation and healing. As the mind settles even further it is able to discover the presence of awareness in the dimension of sensation. Being able to rest in the open luminosity of awareness is the goal of meditation.
In the practices we will be exploring, we bring together tension and discomfort with ease and relaxation, at the same time. This training gives us direct experience of the freedom and power we have when part of the mind remains equanimous even when life gets sticky.
The qualities of stillness, spaciousness and silence are an intrinsic part of all our experience, accessible at all times. The deepest healing arises when we are able to embody these qualities in difficult times. The gentle Kum Nye movements we will be practising have the potential to heal us at all three levels:
the body through sensation
the emotions through feeling
the mind through awareness
At Open Ground Yoga Shala, 24 Lily Street, Raglan
These are open classes suitable for beginners and experienced students.
Casual $15 per class – 10 class concession card $120 (save $30)
Bank Transfer account: 11-5345-0240619-01. Cash: Please bring correct amount.
Enquiries to dyanawells@gmail.com or 021-036-7717. Or use the Form below to contact teachers or admin.
Stay up to date with our Retreats and our Blog posts.
And send us messages or ask questions.