Artist  •  Author  •  Teacher
Click any image to see Dyana's full range of art:
Acrylic
Collage
Encaustic
Printmaking
Watercolour
Dyana has completed the Diploma of Creativity with the Learning Connection in Wellington. She has also taken courses at the Waikato Society of Arts.
She exhibits regularly with RaglanArt and currently has work in the Raglan Old School and Raglan's new iHub information centre alongside the Museum.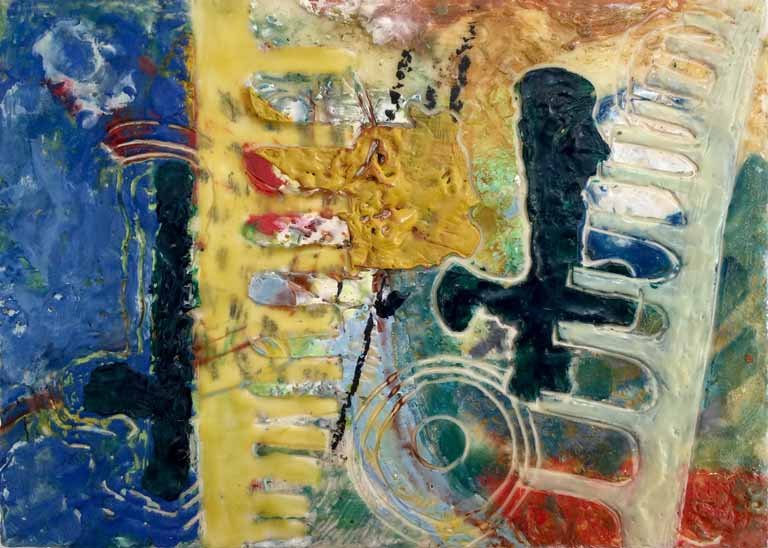 "At the moment my paintings and pictures are my teachers as I learn about the impact of contrast, and colour and shape.
"I am learning the art of listening to my work and letting myself be guided by the meaning that wants to come through.
"I am learning about myself through my art."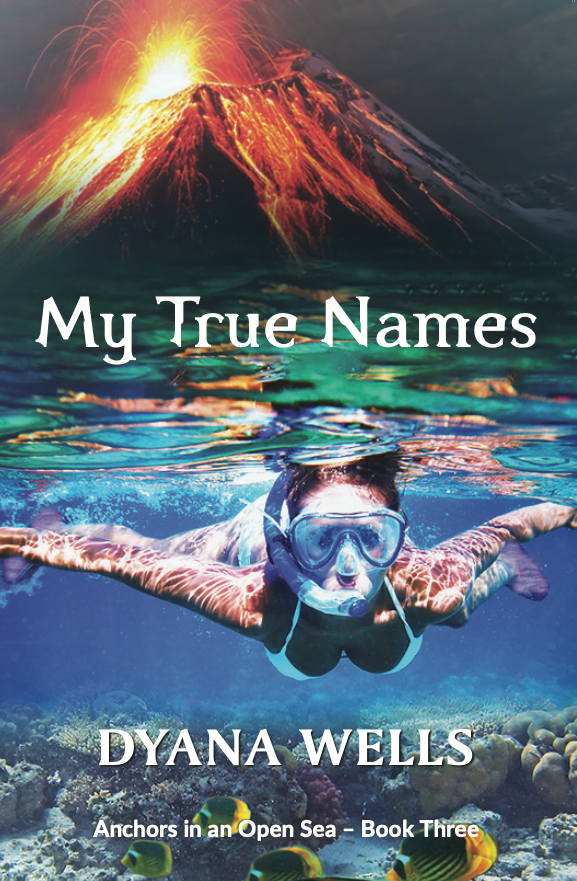 Just Published
My True Names, the third in Dyana's autobiographical trilogy.
Alice and Cornelius sail away on an adventure of a lifetime. Alice learns the most important lesson in her life.
Available online and at Raglan boutiques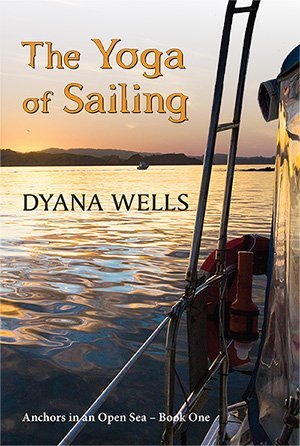 The Yoga of Sailing
Alice knows her wondrous mystical experiences don't last, they don't solve anything, but she's stuck. Ordinary life seems mediocre and unfulfilling. She can't let any of it go.
Click any image to see Dyana's books.
Relearning Healthy Movement – Somatic Practice and Kum Nye
These gentle movement classes use simple exercises done with attention and enthusiasm to break down inflexible, rigid movement restrictions and allow the brain to create more freedom and integration in our movement.
The exercises are based on new findings from neuromuscular research and are used to guide students to somatic intelligence and ease. After a few lessons you will be moving with less pain, less effort and more pleasure.
Suitable for sports people, yogis, older people, anyone wanting to regain their full range of movement, to move in a natural stress-free way, and to become pain free.
Many modern diseases are rooted in contracted, restricted movement. Because we aren't conscious of what our bodies are doing we can't bring about the changes needed to restore health. It isn't difficult.
In these classes we will make friends with our bodies, we will learn how to relax while moving, to pay attention and be interested in our movement, and to listen rather than control. We all know how to move gracefully. We just need to get out of the way and allow this to happen.
Somatics is a skilful way of learning how to do this.
These are open classes suitable for beginners and experienced students.
Stay connected for 2021 dates. Sign up below for our friendly newsletter.
Stay up to date with my classes, workshops, books and art. Every so often I'll provide a background piece on one of my activities.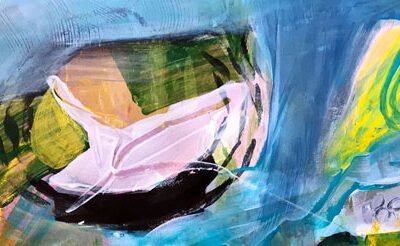 Qigong is an energy system developed in China between 4000 and 8000 years ago for strengthening and directing life force energy through the body. Ancient Chinese sages and healers observed the natural world, its cycles and seasons, the movements and habits of animals,...
Let's Stay In Touch

Say Hello!