Creative balance through yoga, meditation and philosophy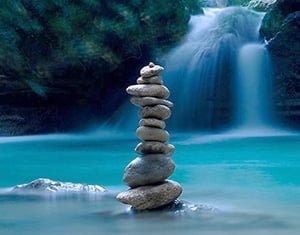 This is a weekend of meeting ourselves with friendliness and interest.
The combination of yoga asana, meditation and philosophy is a powerful, practical path that can transform our everyday lives and change the way we are in the world.
By slowing down traditional yoga sequences, and paying  attention to internal alignment and movement we will explore the more subtle stories in the body. Through cultivating concentration and awareness we will start to experience true alignment, balance and strength.
From our focused asana practice we will move naturally and easefully into the expansive, inclusive spaciousness of meditation.
Throughout the weekend we will touch on the timeless wisdom of  Patangali's Yoga Sutras.  We will explore the way our minds work, and discover that in order to bring about change we need to be able to observe what is actually going on.
This is a weekend that is suitable to beginning yoga and meditation students and well as for students wanting to deepen their personal practice and understanding.
A living exploration of the Elements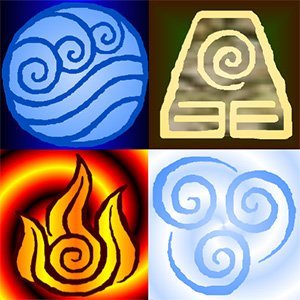 A  weekend of yoga, movement, meditation, creative visualisation and discussion.
On this weekend we will be focusing on the elements as they arise in our daily lives.
Life is a manifestation of the continual interaction of the elements: earth, water, fire, air and space. These elements arise as primary qualities of experience.  Every thought, action, experience arises as a combination of all five elements. Our actions may be watery one day and earthy the next. Our thoughts may be fiery or our mind may be spaced out. By understanding and experiencing the qualities directly, we gain a greater understanding of ourselves and others.
We see directly that all experience, all life is a play of the elements.   Our thoughts and feelings no different in nature from the sea or the wind.
On this weekend we will be diving deep into direct experience to explore this mystery of being live, as earth, grounded, contained and weighty, transforming into fire, flaring and charismatic, then cooling into fluid sensuality, evapourating into air and dissipating into space.  How do we manifest these changes?
The Practical Psychology of Yoga & Meditation
Explore core Buddhist teachings and meditation practices in combination with yoga and movement awareness exercises. Combine breathing exercises with creative visualisation.
This is a weekend of practical exploration and discovery.  Everybody's  path in life is unique and yet we are all on the journey of waking up to our true nature.
We will be investigating the teachings of the Buddha in relationship to living in the modern world.  The Buddhist teachings show us a way back to our natural state, to our innate goodness and wholeness. They show us the way to  reconnect back to ourselves.
We will be exploring yoga asana and movement though cultivating our sensing, our feeling, our recognition of what is happening  in this present moment.  By listening, acknowledging and accepting the moment we create the possibility of change,
This weekend is about exploring the body, the breath and the mind, it is about diving deep in a  gentle yet skilful  way. It is an opportunity to take the next step on the profound healing journey of being alive.
Chakras and the Difficult Emotions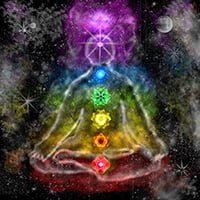 A  weekend of yoga, movement, meditation, creative visualisation and discussion.
Understanding and working with the chakras can be a valuable way of meeting with difficult emotions and unyeilding habits. Through meditation we can penetrate these confusing energies and transmute them into wisdom. All energies are sacred.  When the energies are purified the mind experiences freedom
On this weekend we will be discussing the basic theory of the chakras, identifying the chakra patterns in our own lives and then meditating on the qualities of each chakra.  As we bring their energies into conscious awareness, and remain present with them, we can find our pathway to freedom through them.
Buddhist Teachings on the Four Foundations of Mindfulness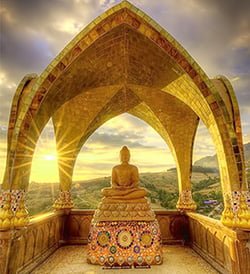 A weekend of yoga, movement, meditation, creative visualisation and discussion.
This is a practical weekend of meditation and investigation into life as it is.  It is suitable for beginners and more experienced practitioners. We will be exploring in a clear, lucid and intimate way, the four areas of experience: body, feelings, states of mind and objects of mind. For this we need to generate a mind that is genuinely interested in understanding life as it is, that wishes to experience more deeply and profoundly the nature of experience and the universe.
Through the Buddhist practices of mindfulness we are able to quickly realise profound well-being and meaningfulness right here in the midst of life without changing anything.
This kind of investigation is do-able by anyone willing to make the effort.
Dates and full details to be announced soon. Please fill in the form below for expressions of interest, and any requests: