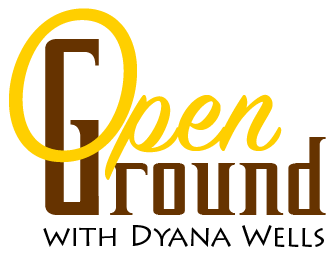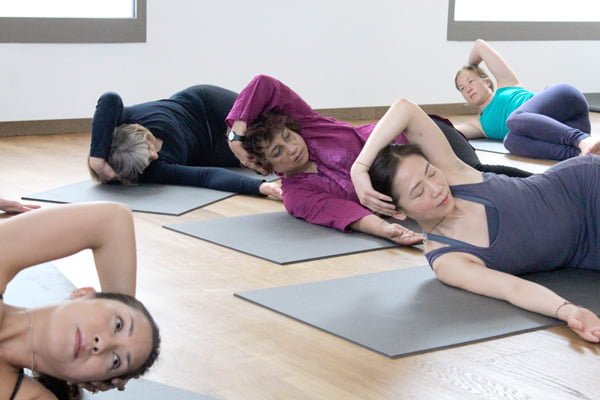 Weekly Somatic classes
Relearning Healthy Movement
These gentle movement classes use simple exercises done with attention and enthusiasm to break down inflexible, rigid movement restrictions and allow the brain to create more freedom and integration in our movement.
The exercises are based on new findings from neuromuscular research and are used to guide students to somatic intelligence and ease. After a few lessons you will be moving with less pain, less effort and more pleasure.
These are open classes suitable for beginners and experienced students.
Suitable for sports people, yogis, older people, anyone wanting to regain their full range of movement, to move in a natural stress-free way, and to become pain free.
Many modern diseases are rooted in contracted, restricted movement. Because we aren't conscious of what our bodies are doing we can't bring about the changes needed to restore health. It isn't difficult.
In these classes we will make friends with our bodies, we will learn how to relax while moving, to pay attention and be interested in our movement, and to listen rather than control. We all know how to move gracefully. We just need to get out of the way and allow this to happen.
Somatics is a skilful way of learning how to do this.
Raglan 2020 classes on Thursdays 
See below for 2020 Dates and Registration
Mix-and-Match 10 Classes $110 (save $40)  —  Casual Attendees $15
Weekly Kum Nye classes
Meditation with Movement
Kum Nye is a Tibetan Yoga which works directly with the energy body. It is meditation with movement. Meditating in the modern world of our busy lives is very difficult. The mind gets bored and wanders off. 
Even when we know that meditation is exactly what we need to rebalance our minds and bodies and reduce stress and anxiety, we can't seem to do it.   
Because we pay attention to movement in Kum Nye, the mind finds it easier to settle and concentrate.  Once the mind quietens down it can dive deep into experience and tap the subtle life energies in the body. Feelings of wellbeing and healing emerge to create a very deep level of relaxation that is both spacious and grounded.
Please register your interest with Dyana.
This is an excellent class for anyone who is interested in meditation.  It is a class for anyone interested in deep relaxation and healing and for anyone who wishes to explore the subtle energy body in depth. In these classes we come home directly to the body.
These are open classes suitable for beginners and experienced students.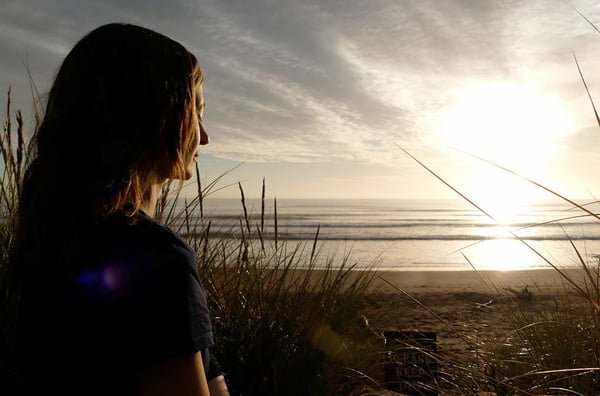 Weekly Meditation and Visualisation classes
Meditation is the heart of the Buddhist tradition. Why is this?
In meditation we make friends with our heart/minds. We look into what our minds are, how they work and what they need to function well. Most of the suffering in life is created by our minds. We become free of suffering when we understand our minds.
This is a class for anyone who would like to cultivate an open, intelligent, compassionate and creative heart/mind. 
Please register your interest with Dyana.
In these practical classes we will be exploring mindfulness practices and using visualisations to probe the mysteries of self and awareness. We will be cultivating the excellent qualities of loving kindness, compassion, sympathetic joy and equanimity.
Weekly Buddhist and Yoga Discussion
The views we have about our lives are instrumental to how well we live them. 
In these classes we will be looking closely at the views found in the different spiritual traditions and literature including Buddhism, the  Bhagavad Gita and Patanjali's Yoga sutras. 
What is the spiritual journey? What is renunciation? Is there a difference between the path and the goal? Is faith important?
The classes will follow the interests and questions of the students and there will be teaching, group discussion and practical exercises to help us enquire deeply into our lives.
Be prepared to be challenged and intrigued.
Please register your interest with Dyana.
Raglan 2020 Kum Nye & Somatics classes
24 Lily Street, Raglan
SOMATICS
Thursdays
9:30am to 10:45am
Concession
10 class card

$110 (save $40)
Bank Transfer

ANZ
11-5345-0240619-01
Cash at Class
Please have
correct money
Contact Dyana to register your interest and for more information, dyanawells[@]gmail.com
An Introduction to Somatics
These videos are simple examples of Somatic movement. Full explanations of the method are included in all classes.